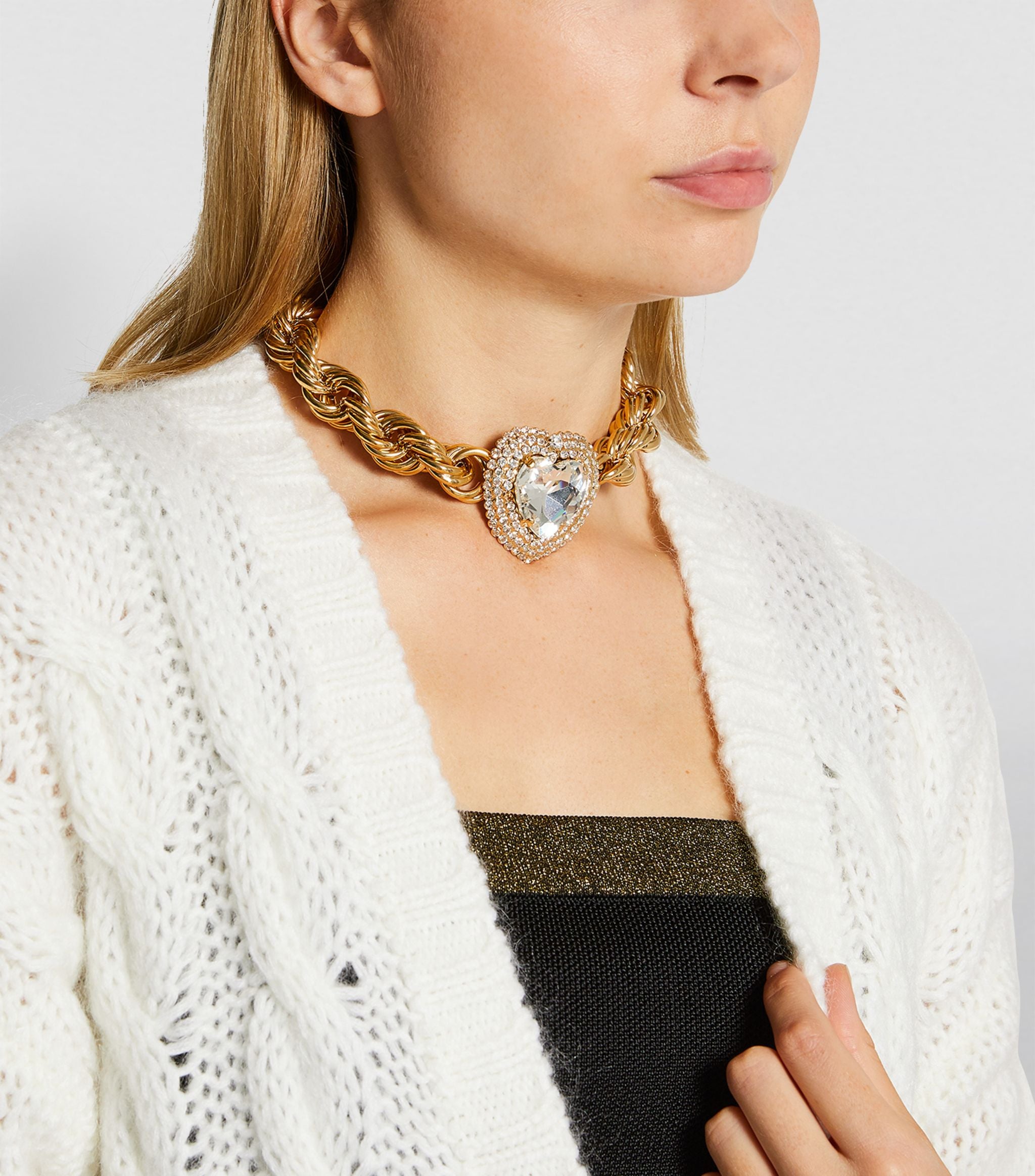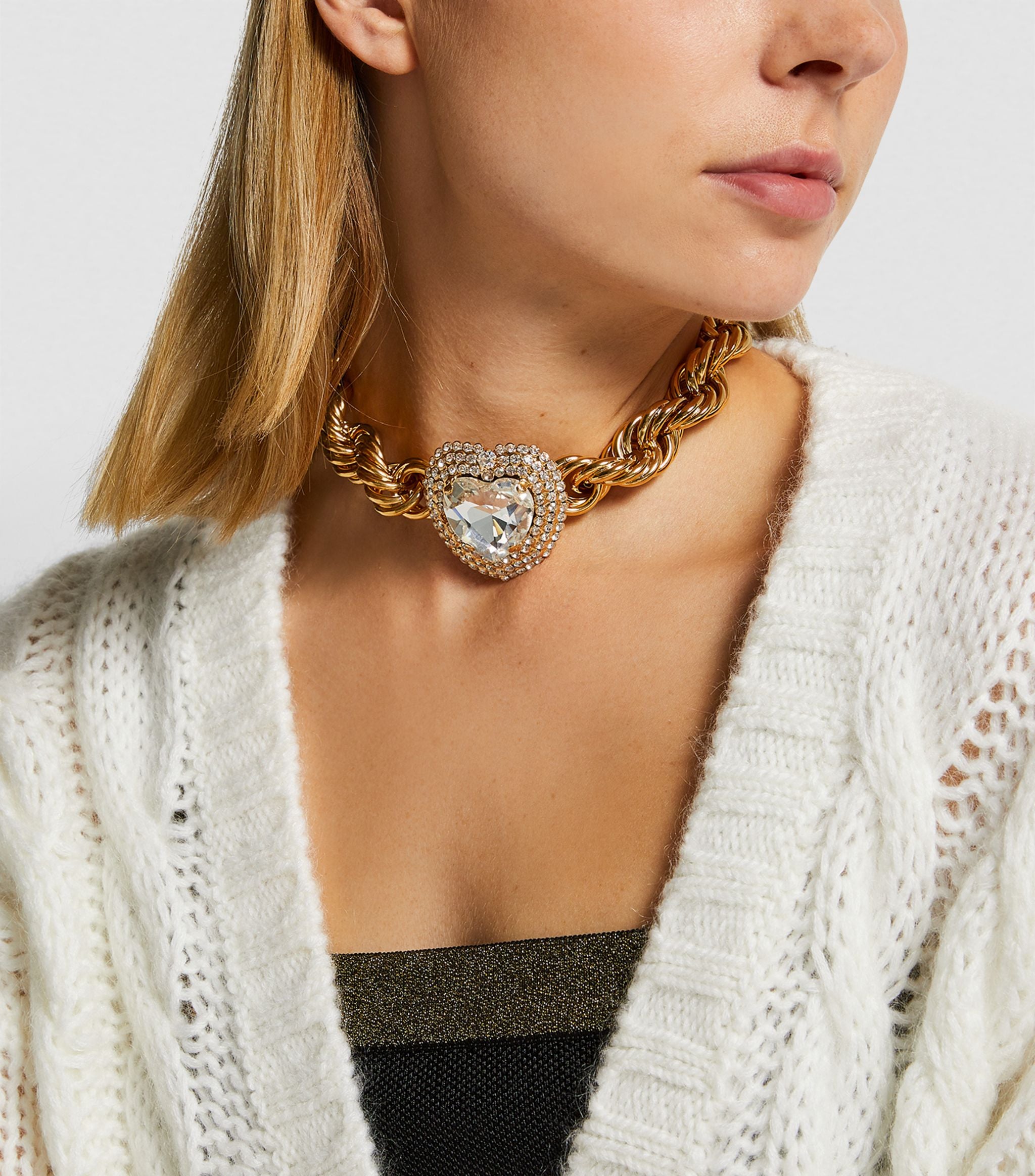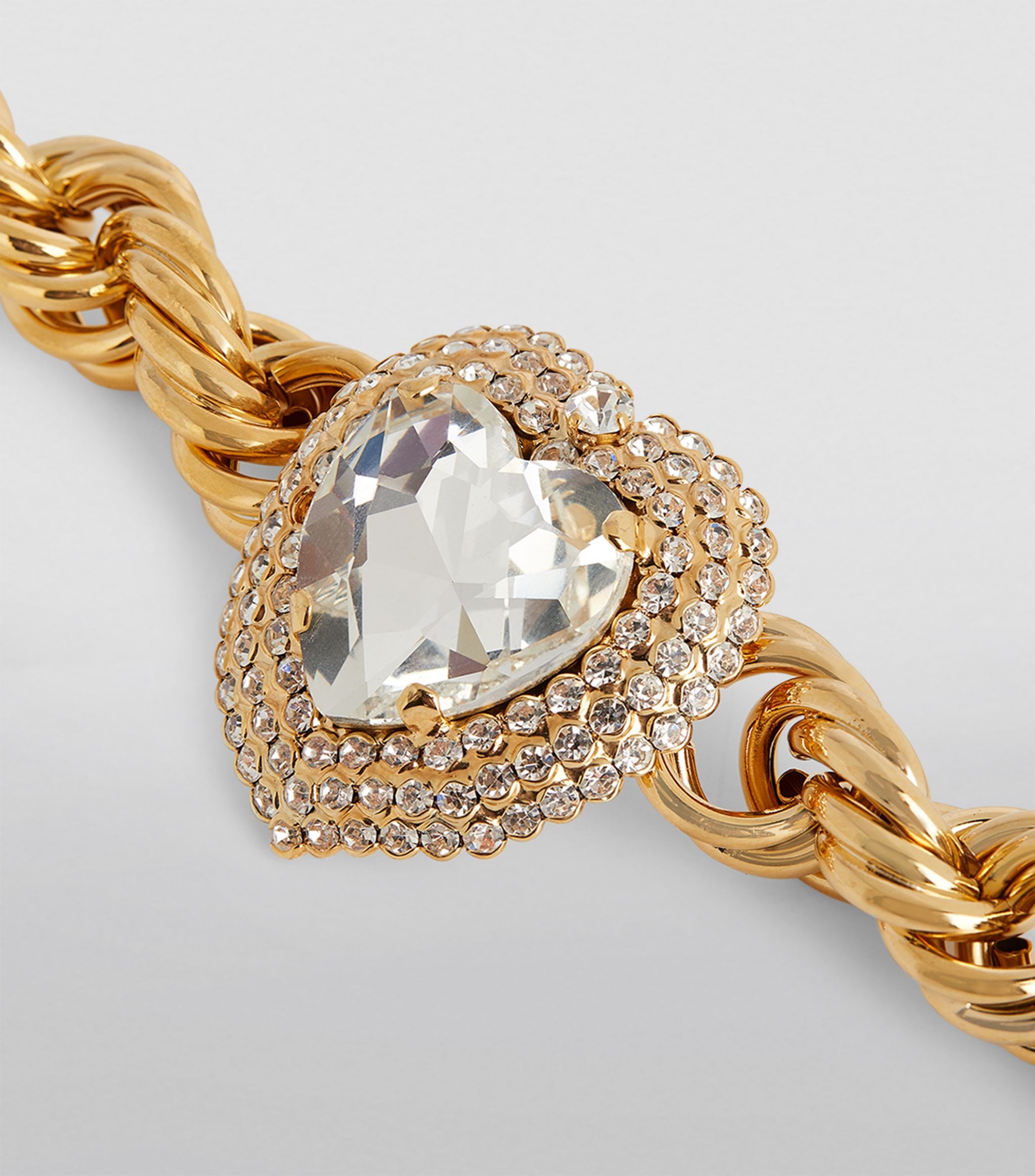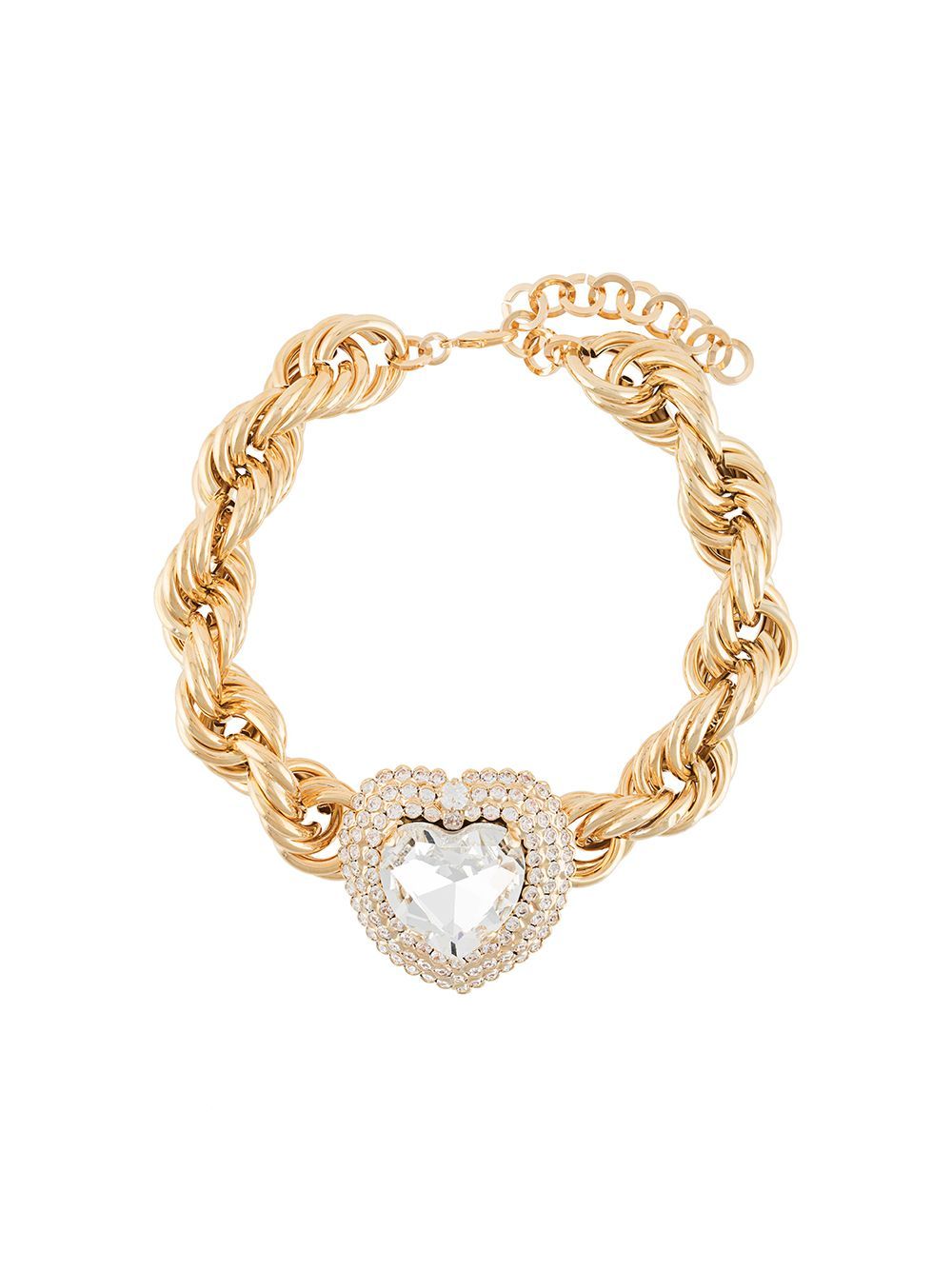 ALESSANDRA RICH Crystal Heart Choker Rental
RRP $1075
HOW TO BORROW:

Rentals are open to New Zealand residents only. Please select the day before your event as your start date. Your item will arrive on or before this date. The rental includes a four day hire period, and the last day is the day your item needs to be returned. For more information, visit our How Our Rentals Work page.
DETAILS:
This Alessandra Rich Crystal Heart Choker is the ultimate party accessory. The crystal heart embellishment is set in gold plated metal with an adjustable lobster clasp.

SIZE:
Adjustable length from 28 - 42cm.
HALLMARK:
Signed/Stamped ALESSANDRA RICH

ORIGIN:
This piece was sourced from the USA
Please be mindful that this piece has a glamorous history, and may have minor imperfections that are part of its previous life. By purchasing this item you are continuing its journey and shopping consciously.