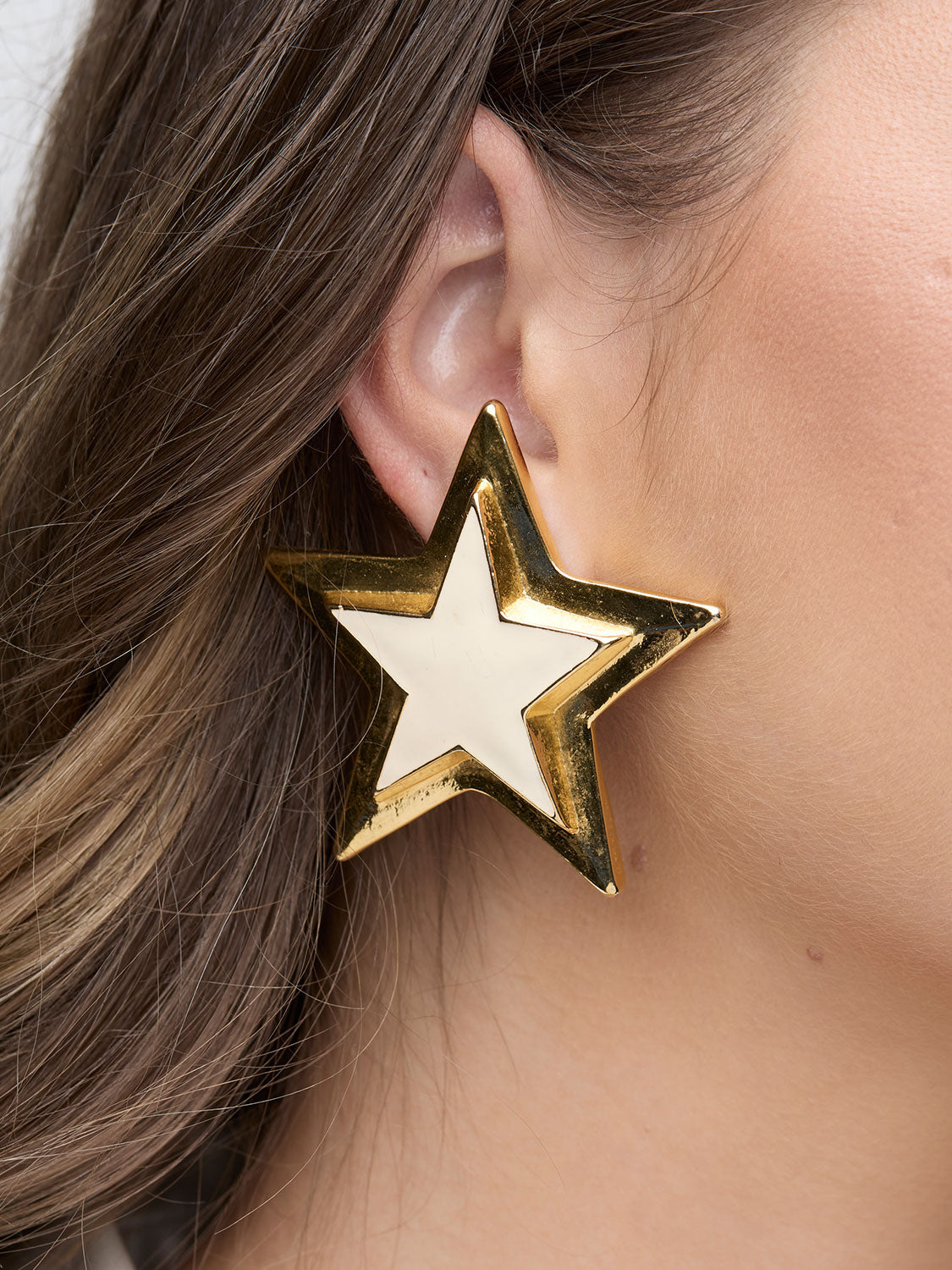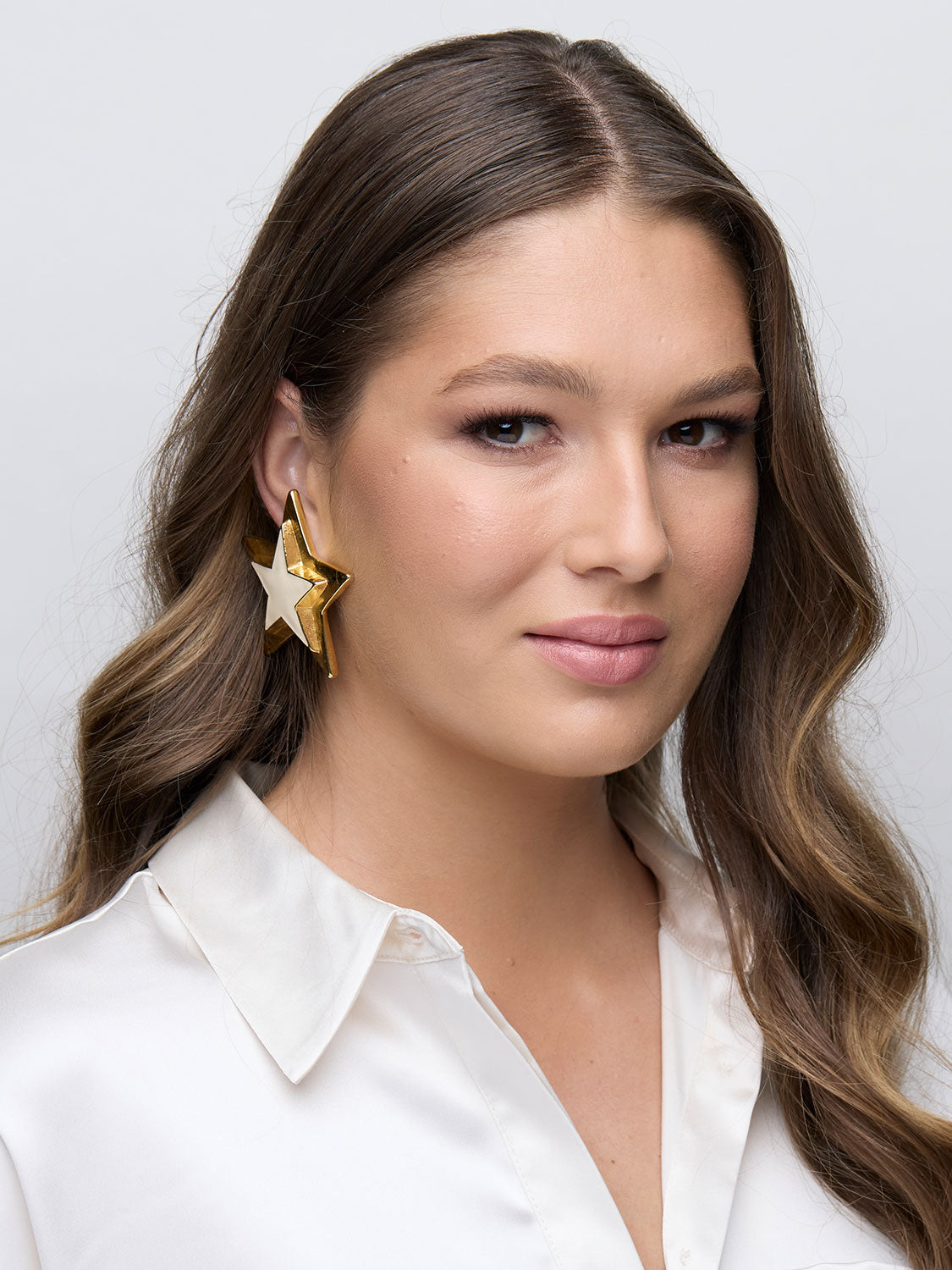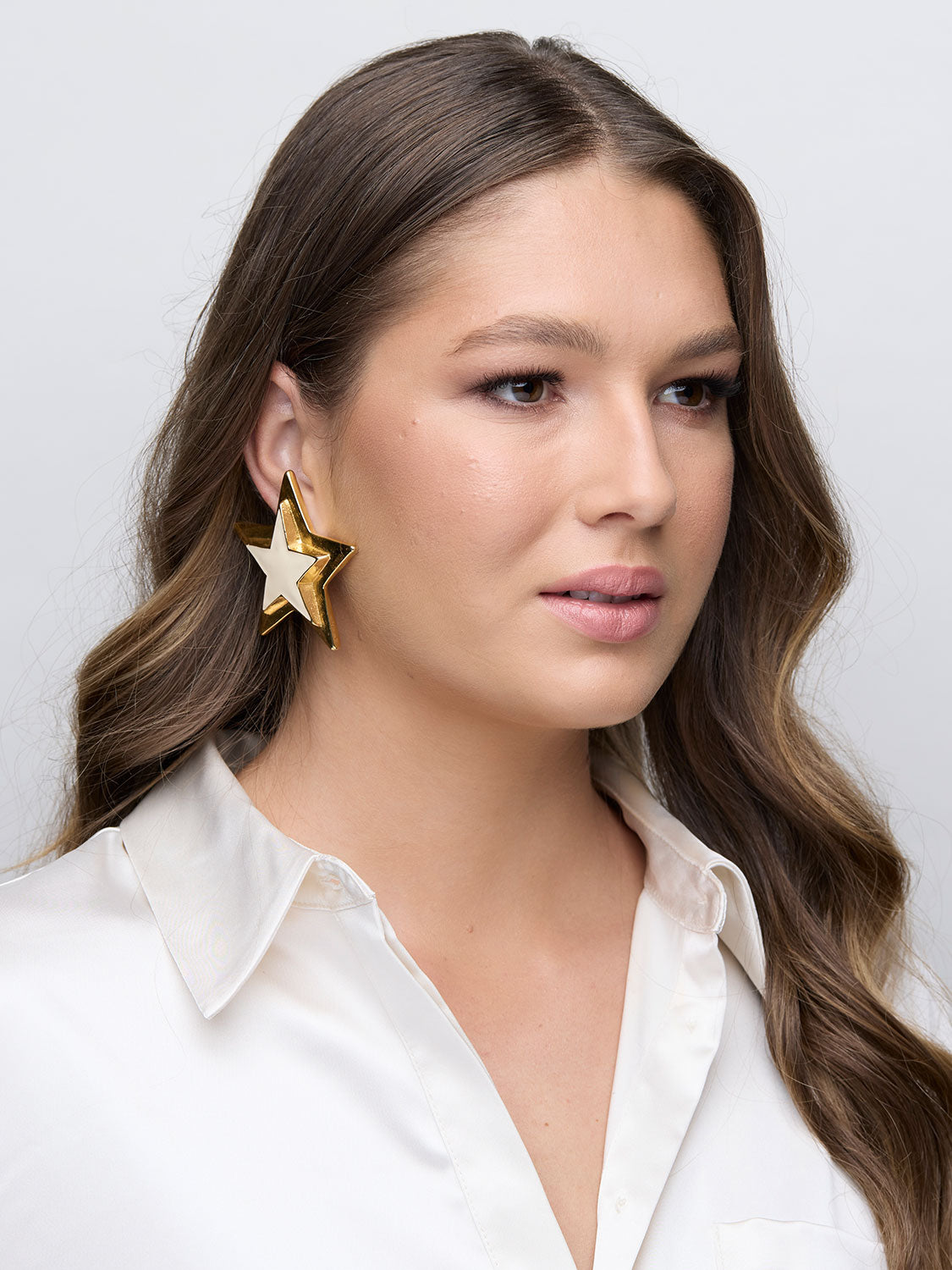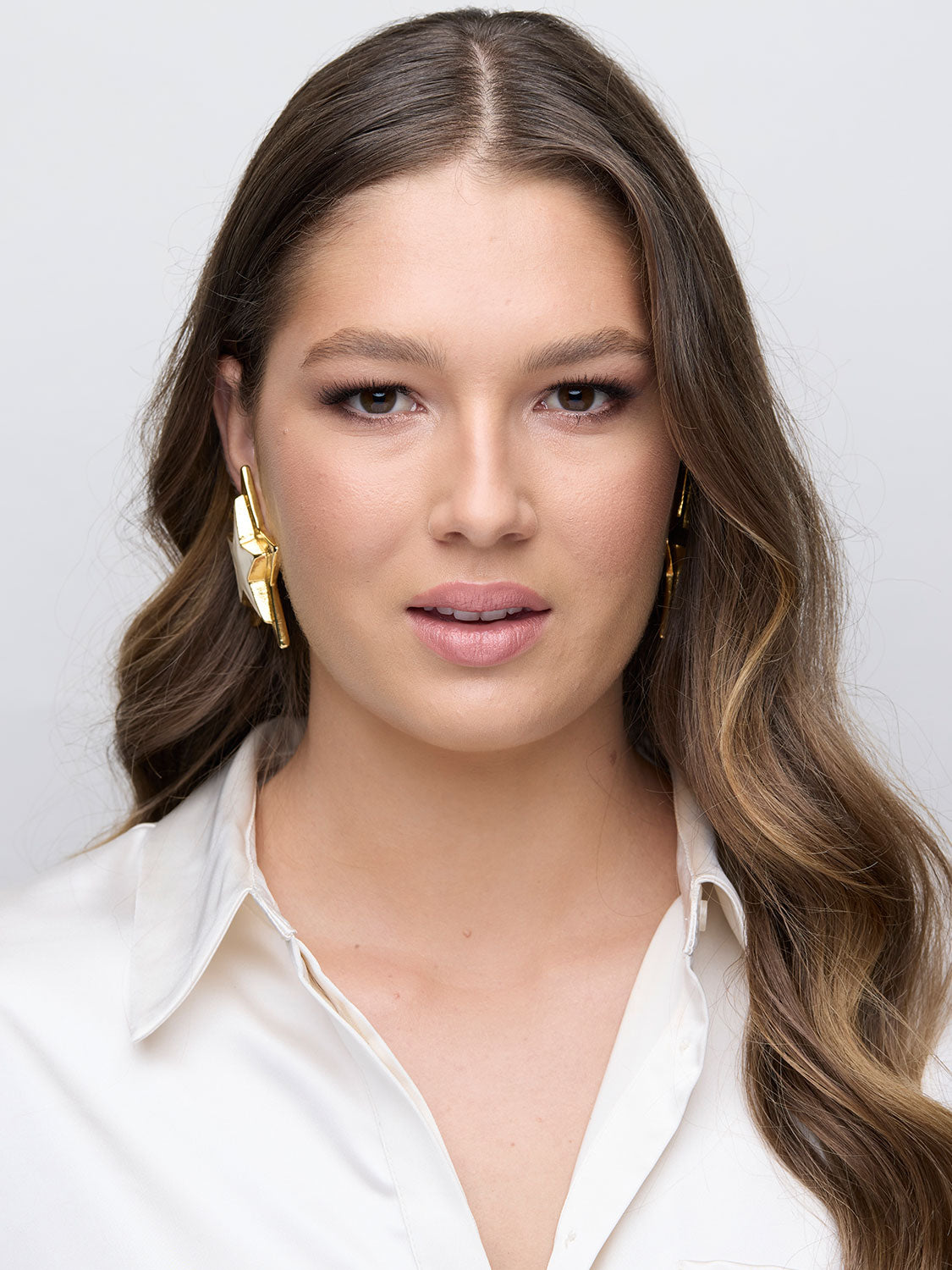 ESCADA Star Earrings Rental
RRP $449
HOW TO BORROW:

Rentals are open to New Zealand residents only. Please select the day before your event as your start date. Your item will arrive on or before this date. The rental includes a four day hire period, and the last day is the day your item needs to be returned. For more information, visit our How Our Rentals Work page.
DETAILS:
Live your wildest Jem and the Holograms dreams with these beautiful vintage gold plated star earrings by Escada. Featuring ivory enamel star centres and secure clip back fastenings.
SIZE:
Measurements 6.35cm across
HALLMARK:
Signed/Stamped ESCADA on the back of the earrings underneath the clips.

ORIGIN:
This piece was sourced from New Mexico, USA
Please be mindful that this piece has a glamorous history, and may have minor imperfections that are part of its previous life. By purchasing this item you are continuing its journey and shopping consciously.