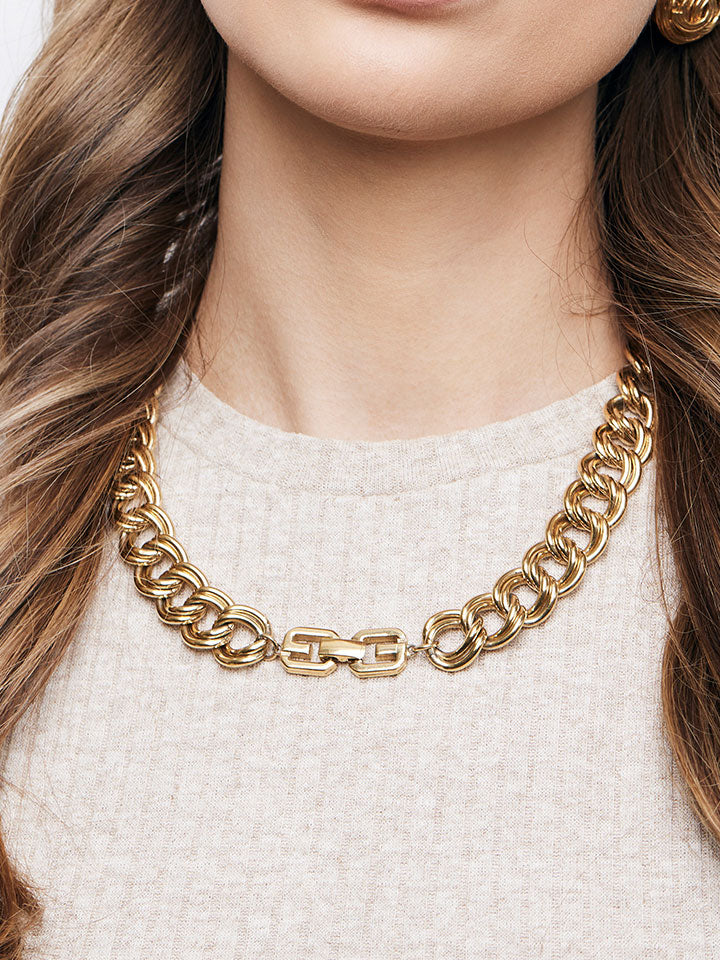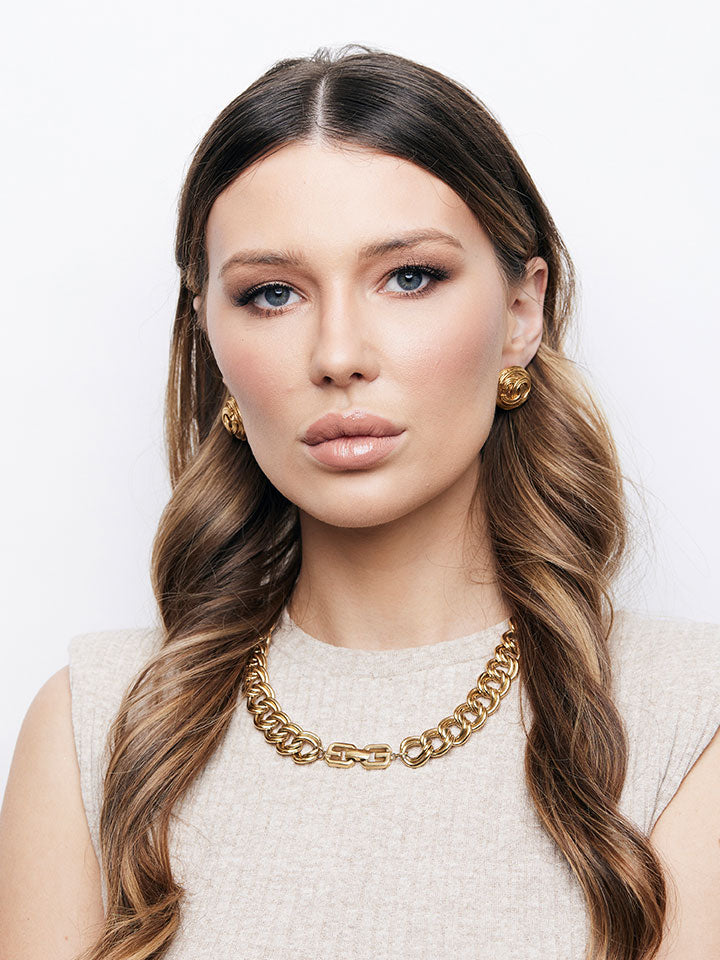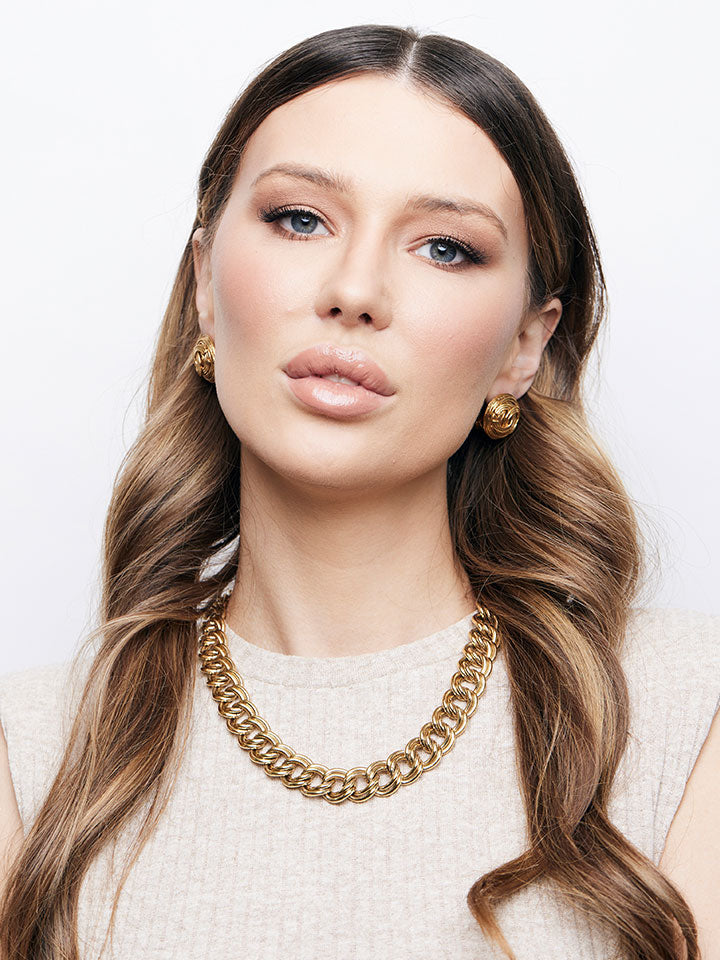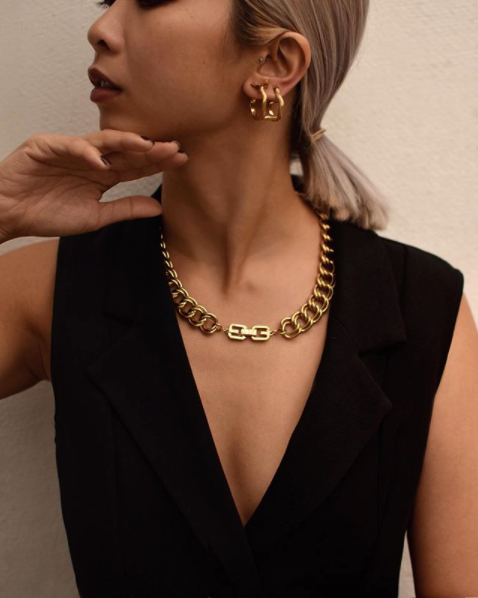 GIVENCHY Double Curb Goldtone Necklace
DETAILS:
This statement Givenchy Double Curb Goldtone Necklace features gold-plated metal, chunky chain and double 'G' clasp. It can be worn with the clasp showing at the front, or hidden at the back. Circa 1980's. It shows some light wear on the chain due to it's age. 

SIZE:
Approx 47cm long

HALLMARK:
Signed/Stamped GIVENCHY

ORIGIN:
This piece was sourced from California, USA

Please be mindful that this piece has a glamorous history, and may have minor imperfections that are part of its previous life. By purchasing this item you are continuing its journey and shopping consciously.